Online SWEEDU Education ERP Web Panel
SWEEDU Education ERP offers you online cloud-based education management software— a perfect tool to manage your educational institute remotely, using any device, any time, anywhere.
Manage multiple aspects of your education institute, in your language, with a single SWEEDU Online School ERP Software.
Reduce workload
Save time, money, and resources
Encourage transparency
Increase productivity
Improve work collaboration.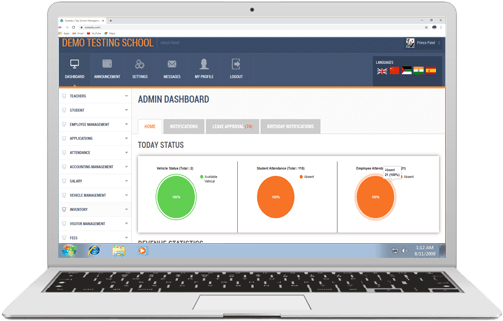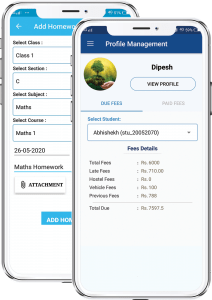 SWEEDU Education Android & iOS Apps
SWEEDU offers you online Education ERP Software applications that allow you to manage your institute's functions and processes remotely. The apps are available on Android and iOS platforms.
The SWEEDU education management mobile apps are specifically designed to allow your stakeholders to manage a myriad of their tasks using their smartphones. These apps also help your educational institute streamline its communication with its stakeholders.
SWEEDU Offline Desktop Panel
The offline desktop software of SWEEDU is made to allow schools to access all their important data without needing an active internet connection. The software is a single-user software that can be installed on Windows or Linux desktops.
Using the software, the school administrator can easily maintain digital records for your school's administration,  academics, accounts, and similar other data. Manage data from different departments of your educational institute in one single software with the SWEEDU Desktop Software.