Manage Your Educational Institution with SWEEDU's Comprehensive Online Management Web Panel
School Mobile ApplicationStreamline the complete management of your educational institute with SWEEDU's Education Management Solutions online web panel. Our online web panel gives you access to your educational institute's data, anytime, anywhere.
Whether you're managing your staff, students, finances or resources, you can effortlessly do it all remotely in your preferred language with this cloud-based platform. Encourage increased productivity with improved collaboration, transparency, and reduced workload – all while saving time and money. Get organized with SWEEDU online school ERP software.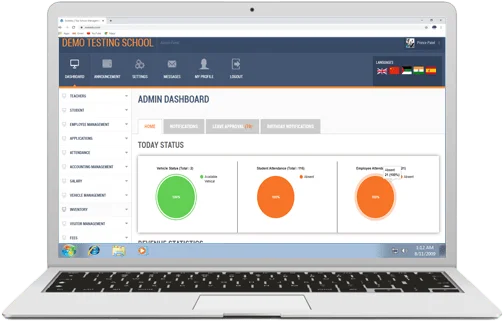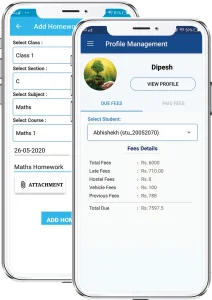 Access Your Education Anywhere with SWEEDU's Mobile App for Android and IOS
Find your institute's data, communicate with stakeholders, and manage your educational processes with just a click with these convenient and easy-to-use Android & iOS Apps.
Enjoy a seamless educational experience with SWEEDU Education Android & iOS Apps! SWEEDU's powerful suite of mobile apps helps to streamline communication and allows you to manage your institute's functions and processes remotely, from anywhere at any time. No more worries about distance and time constraints – SWEEDU School Mobile Application make sure your educational institute runs smoothly.
Experience Uninterrupted Institute Management with SWEEDU's Offline Desktop Panel
Enjoy an uninterrupted user experience with the ability to access all your school's important data anytime, anywhere with the SWEEDU Offline Desktop Panel. 
Take control over your school's data with the SWEEDU Offline Desktop Panel, an efficient, single-user software that can be installed on Windows or Linux desktops. 

Quickly access and manage key school data from different departments, including administration, academics, accounts and more – all without requiring an active internet connection! 

Streamline your data management processes with SWEEDU and make your school's operations run smoothly.