Web Panel
Sweedu is an online school management software based on cloud server which can be accessed from anywhere at anytime. It has covered all as aspect of administration,management,communication, support, transport. Simple and easy to use dashboard designed for the users, through which one can easily recognize key features and experience convenient navigation's. This software supports multiple languages.
The Benefits of using Web Panel these days are such that it reduces workload, reduction in cost of communication,transparency with parents communication, saves natural resources,increases productivity. The main effect of using Cloud Based ERP is that it makes Student-Teacher collaboration easy.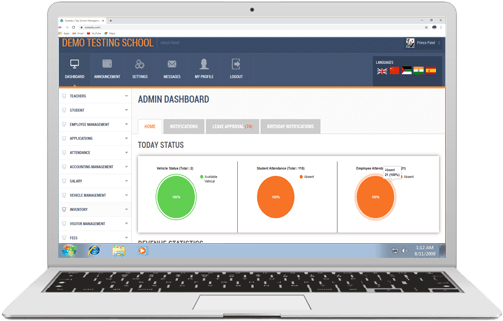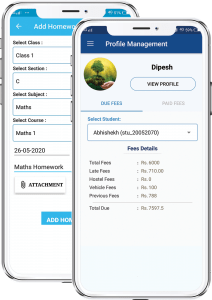 In early 90's people used to manage every piece of information in a piece of paper which used to require a lot of time and money to maintain them. But now everything is possible on fingers with few seconds. Sweedu offers you an online school management software application that you can access from your smartphone so as to connect the parents and students with the faculties and school administrations.No matter where you go, you can always stay connected with what is happening in your school.
Desktop Panel
Sweedu is a complete cloud-based school management system that automates the routine tasks for a teacher and enables communication between teacher and Students/parents.It has all the feature that is required by an organization to run smoothly.
One can easily operate sweedu online as well as offline in the desktop.
Sweedu is the all in one solution for educational institutes to automate data management process. Sweedu desktop provides simple and easy to use dashboards with login access for teachers,HOD, Accountant,Librarian,Administrators of the Schools. To find out more, scroll through the following Features, try the free demo or contact sales.