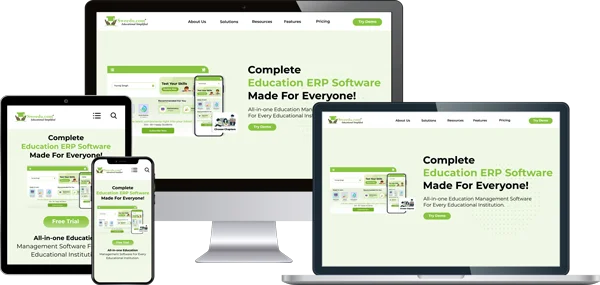 A Complete Business Solution
Sweedu Edutech PVT LTD
Welcome to SWEEDU, your trusted partner in educational technology solutions.
We're dedicated to helping educational institutions, regardless of their size, maximize their full academic and management potential. With our industry experience and expertise, we offer solutions that elevate the learning environment and streamline management processes.
Our Journey
SWEEDU originated as a brainchild of WebMedia Experts in 2012, driven by the vision of simplifying management processes in educational institutions. It began ischool in a small city and has since expanded, serving over 300+ clients across India. 
In 2019, SWEEDU evolved into a standalone company with a broader mission. We provide comprehensive learning and management software and hardware products that help educational institutions streamline their administrative, financial, managerial, and academic workflows.
At SWEEDU, we understand the complexities of educational management and strive to create innovative solutions that empower institutions to thrive. Join our ever-growing community of satisfied clients and experience the efficiency and convenience of our cutting-edge technology.
Our goal is to help educational institutions operate and unlock their true potential.