Software Applications
SWEEDU School Mobile Applications
SWEEDU is a school management system with mobile app which means that with SWEEDU School Management Software, you get a dedicated school mobile application p for better management. These School ERP apps can be used by Teachers, Parents, and even the school bus Conductor. The mobile applications are created to give you the flexibility and convenience of managing your work at school and school-related information whenever you want, right from your smartphones.
SWEEDU Teacher's Application
SWEEDU School Management Software offers a dedicated teacher's smartphone application to allow teachers to manage their school schedule and work using their phones.
This inclusive smartphone school app provides all the necessary features from conducting a class to applying for leave.
The SWEEDU Teacher's Application includes:
Teacher's Profile
Proxy Management
Task Management
Leave Management
Online Smart Classes
Homework Management
Event Notifications
And much more…
Check out the video to see the SWEEDU Teacher's app for school management in action.
SWEEDU Parent & Student's Application
The SWEEDU School Parent & Students Application is a complete smartphone application dedicated to keeping parents updated on their child's academic progress at all times. SWEEDU School Management Software has created this comprehensive school mobile application for parents so that they never miss any important updates about their child from the school.
This will also work as an education app for students to view, download and submit their home, attend online classes, and exams.
It includes:
Personal & Student Details
Fees Management & Online Fees Payment
Student Attendance Report
Leave Request & Report
Timetable Management
Online Smart Classes
Video Tutorials
Notifications & Reminders
Homework Management
And much more…
Watch the video to know how the SWEEDU school management app for parents works.
SWEEDU Transport Application
The SWEEDU Transport Application is a vital part of your SWEEDU School Management Software to ensure student safety during transit. This smartphone school app is created for bus conductors and drivers to manage the students who travel via their buses.
With the Transport Application, bus drivers and conductors can notify the school and parents about every activity happening in and around the school bus. That includes sending alerts on events like:
Students boarding the bus
A student leaving the bus
Arriving at the next stop
Traffic delays
Bus breakdown
Route deviations
Or any other situation that affects the transit
The school administration can communicate the decided bus route to the conductor which he/she can receive directly on their smartphone with the SWEEDU Transport Application. It makes sure that students' trip to and from the school and home is safe and without any obstructions.
SWEEDU Administrator Application
School administrators and owners need to know how their institute is growing across different aspects including student admissions, accounts reports, institute rankings, and much more.
With the new SWEEDU Administrator App, school owners can connect with the staff as well as students all while staying in the loop of the school's progress.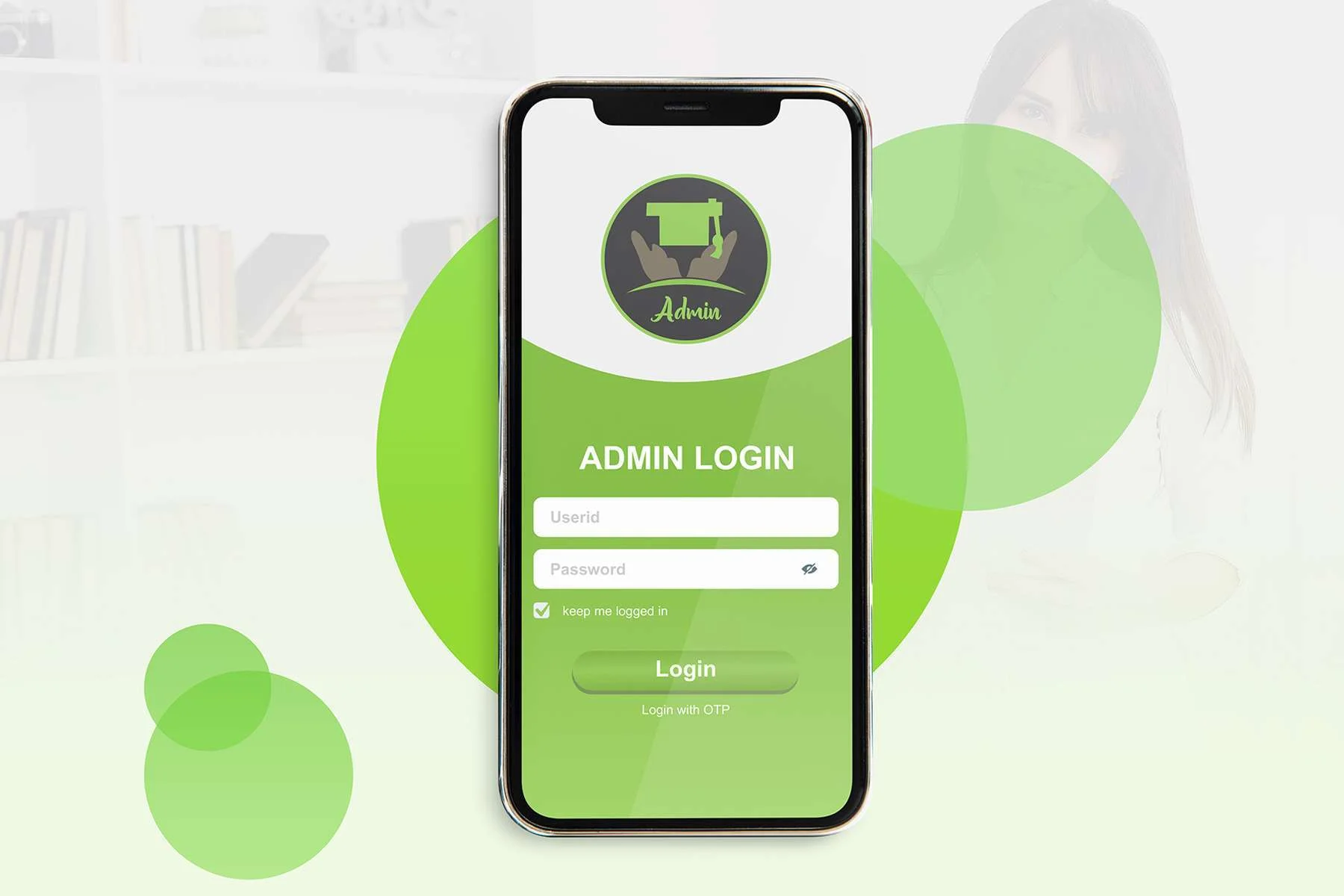 With the SWEEDU Administrator Application, you can view and receive
Work status report
Reports of student admissions
Employee task and performance reports
School's academic performance report
Admission inquiry reports
Accounting reports
And more…
Apart from all this, the school owner or administrator can send messages and notifications to the school staff and students using SWEEDU Administrator Application integrated with SWEEDU School ERP Software.
SWEEDU Visitor Application
School visitors are a common occurrence however, to ensure school safety, it is important to keep a tab on each visitor and their purpose of visit. Knowing who visits your school helps to keep your student and staff safe and records footprints on your campus.
The SWEEDU Visitor Application is integrated with the SWEEDU School ERP Software web panel to help you keep track of all your visitors digitally.
This school mobile app offers multiple features to give you more within a small smartphone application.
That includes:
Student & Staff attendance
Visitor details
Visitor reports
Gate pass report
Visitor image and identity
And more…
With the SWEEDU Visitor App, you can keep a tab on every visitor to your school, whether it is a student, staff, or an outsider. Know every detail about each visit right on your smartphone with the Visitor App.