Software Integrations
Smart Integrations in SWEEDU
Manage your school more efficiently with the smart integrations in your SWEEDU School Management Software. Each of these advanced integrations connects seamlessly with SWEEDU to give you more convenience and ease of using the school management software.
WhatsApp Messaging Integration
SWEEDU offers you WhatsApp integration to help you connect with all the stakeholders at your educational institution at a faster speed and with richer messages that include downloadable images, videos, audio, documents, and even location.
With WhatsApp Integration there are many things that you will be able to do faster than before. They include sending: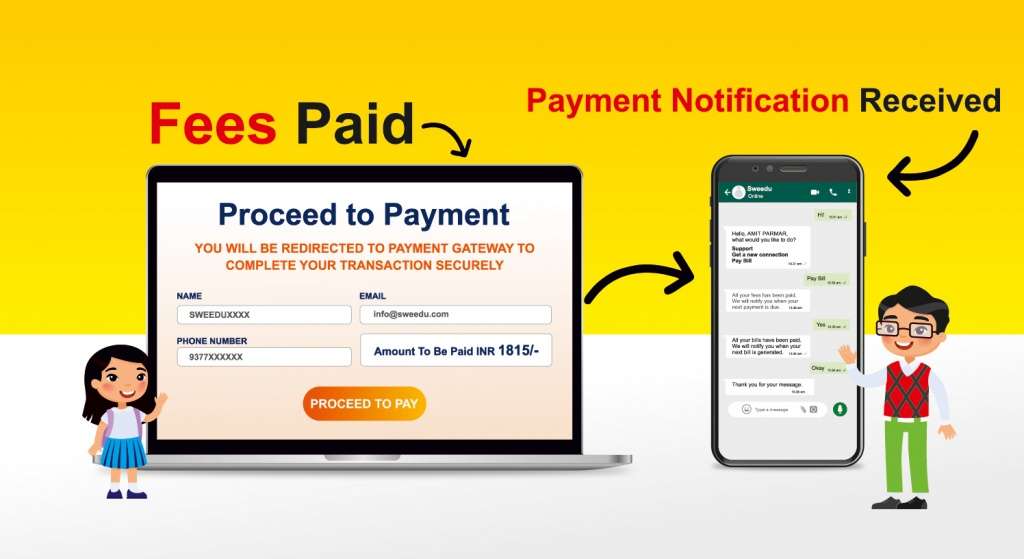 ✔️ Homework Resources
✔️ Event Notifications
✔️ Fees Reminders
✔️ Student Progress Reports
✔️ Exam & Other Details
✔️ And any other notifications
SWEEDU School Management Software with WhatsApp Integration provides you faster communication with your teachers and parents and gives you more transparency for increased trust in your educational institution.
GPS School Bus Tracking
Gone are the days when you had to wonder whether your child reached school safely or not. With the GPS Bus Tracking integration in SWEEDU School Management Software, schools can track the school bus during transit to ensure the safety of every student.
The school and parents can track the bus in real-time with the Global Positioning System (GPS). It not only allows you to see what route the bus takes to pick and drop off the students but also lets you create a specific most optimal route to and from school.
Here is why you need the GPS Bus Tracking integration:
✔️ Real-time bus location.
✔️ No need to wait at the bus stop.
✔️ Alerts when it is time to pick up or drop off the student.
✔️ Track every school bus separately.
✔️ Know which path the school bus follows.
Ensure student safety at all times, whether it is within the school or while arriving or leaving school.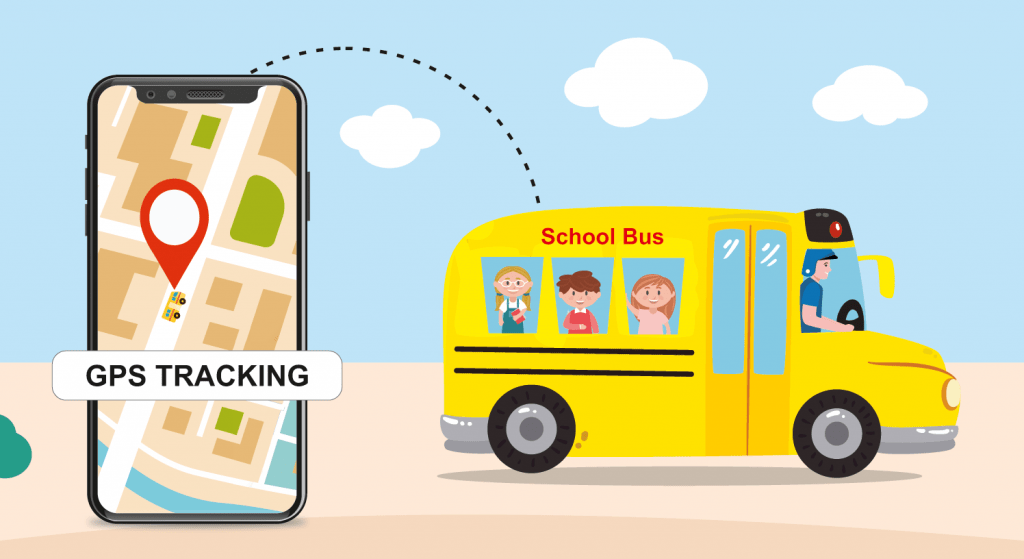 Payment Gateway Integration for Faster Fees Payment
While SWEEDU School Management Software offers online admission for a faster admission process, students and parents still have to stand in line to pay the school fees… Unless they use the payment gateway integration.
A payment gateway helps you to make and accept payments online without having to physically go to the place or a bank to pay. When integrated with SWEEDU School Management Software, it allows parents to pay their child's school fees whenever they want and from wherever they are. They do not have to carry cash with them or stand in a long line to pay the fees.
The Payment Gateway can be used to receive fees using: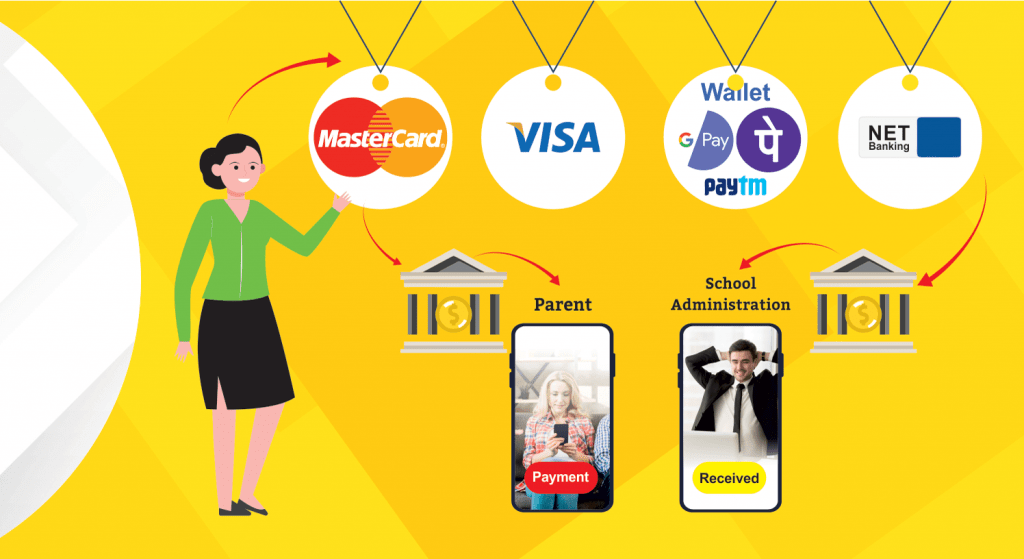 ✔️ UPI
✔️ NEFT/RTGS
✔️ Internet Banking
✔️ Online Wallet
✔️ Credit/Debit Card
Integrating Payment Gateway in your SWEEDU School Management Software allows you to receive payments directly to your school's account in the bank. It makes the payment process faster, more secure, and incredibly convenient.
At SWEEDU, we constantly try to add new features and integrations to make your school operation as convenient and fast as possible. Biometrics is one such integration that accelerates the process of attendance in your school.
With Biometric Integration in SWEEDU School Management Software, all the attendance that your biometric machine registers are automatically reflected in your school management software. It can be used for Teachers' as well as students' attendance.
To help you integrate and use biometric attendance features without any hitch, we recommend using genuine SWEEDU Biometric machines that are created exclusively for SWEEDU School Management Software.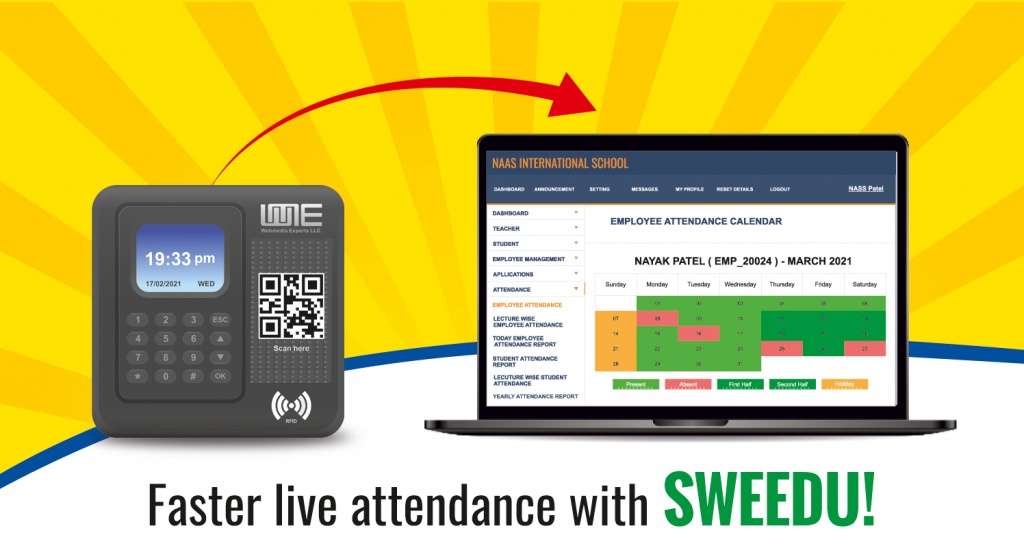 SMS Integration
SMS is one of the fastest ways of sending important messages to anyone you want. With SMS integration in SWEEDU school management software, schools can easily send and receive messages to the teachers, staff, and parents. It doesn't need an active internet connection and can be used to communicate small important messages within a few seconds.
With SWEEDU SMS integration, schools can choose to send promotional or service messages to the parents, students, or staff. Using bulk SMS service, you can easily send one message to multiple people using various variables to personalize it.
Ensure all your important announcements reach your students & staff members by integrating SMS in your SWEEDU School Management Software.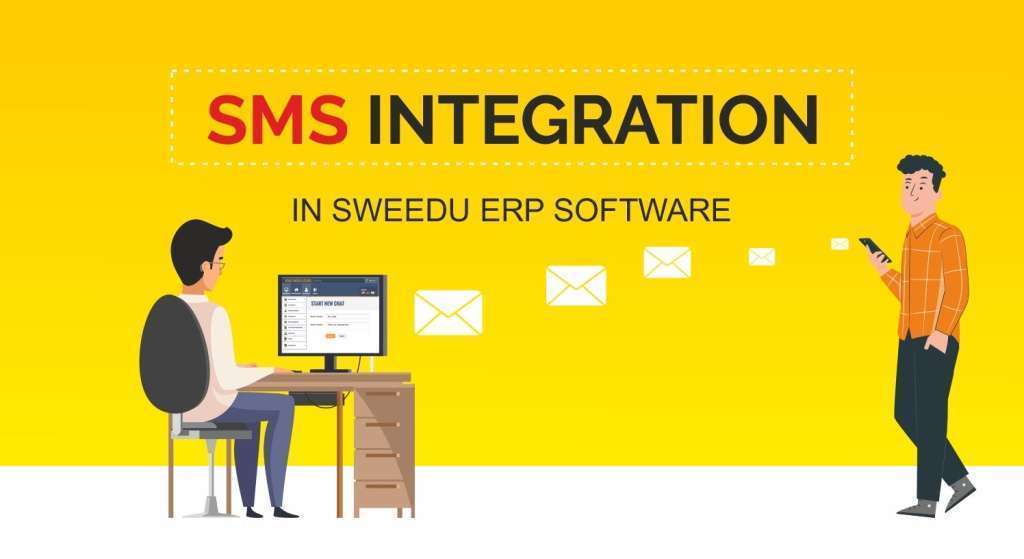 While you can get a Bulk SMS as a standalone service, integrating it with the SWEEDU School ERP Software can help you manage your conversation and messages in a single place.
Here are all the benefits of integrating SMS services with your SWEEDU School ERP Software.
Send quick messages to a larger number of people right through the SWEEDU web panel.
Personalize each of your messages for every receiver.
Send birthday messages, announcements, event invitations, and more, directly to your staff & student's phone.
Ensure that your messages reach the receivers regardless of whether they have an active internet connection or not.